Medical insurance coverage for a domestic helper
A banker's guarantee and performance bond is no longer be required when hiring Filipino domestic workers in Singapore. More on what else you need to know.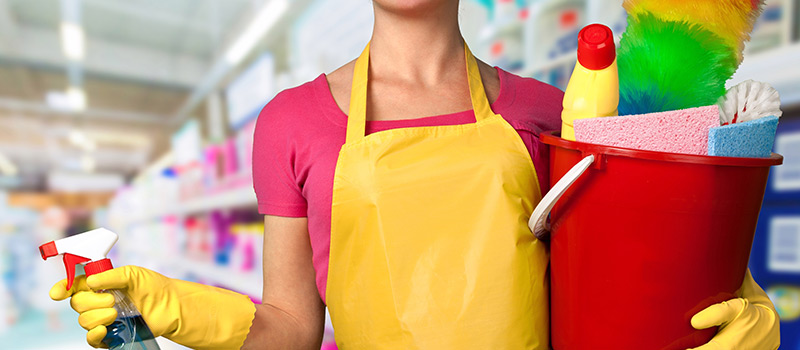 Amidst juggling work, family, household chores and social life in Singapore, hiring a domestic helper is becoming a necessity. In fact, one in five local households has a domestic helper. However, hiring one in Singapore is a rather complex process. If you are looking to hire a helper for the first time, Singapore's Ministry of Manpower has set a checklist for the employers, accessing your eligibility, including your age, living space, mental capacity, and financial capabilities.
You are also required to attend courses, commit to a S$5,000 security bond per helper, pay levy charges, fulfil medical examination requirements, and maintain insurance for them, on top of their salary and accommodation. Previously, families planning to hire Filipino domestic workers had to submit a banker's guarantee and a performance bond which was required by the Philippine government to ensure that employers in Singapore comply with rules, such as providing medical coverage and paying salaries on time. This has changed since September 7, 2022. Banker's guarantees and performance bonds are no longer required.
As you can tell by now, hiring a helper entails more than just their monthly salary. In this particular article, we focus on the necessary insurance you will need to purchase for your helper as part of your medical obligations to her before she arrives in Singapore.
Medical insurance
It is mandatory to buy medical insurance for your helper, with at least S$15,000 coverage per year. This is used for any inpatient care and day surgery, if needed, during your helper's stay in Singapore. From end-2022 onwards, minimum coverage of at least S$60,000 will be required.
Personal accident insurance
Each employer is required to buy a personal accident insurance plan for your helper, with a minimum sum assured of S$60,000 per year. This insurance is to protect the helper and her family by providing a lump sum compensation in the event of any sudden, unforeseen and unexpected incidents resulting in permanent disability or death.
COVID-19 coverage insurance
Starting from April 26, 2022, fully vaccinated travellers including domestic helpers will not be required to take the pre-departure test. However, they will still be required to take a serology test within 30 days of arrival in Singapore, which cost about S$100.
Medical examination
Employers are also required to send helpers for a six-monthly medical examination (6ME). These examinations will be conducted in clinics without the employer's presence. Employers can log on to the Ministry of Manpower (MOM)'s MDW eservice to check on the previous 6ME data and medical results. A basic 6ME cost ranges from S$60 to S$80 per year.
On average, all these medical expenses are estimated between S$500 to S$800 per year, considering the higher medical insurance cost from end-2022.
Other than this mandatory insurance, it is worth considering additional cost-saving perks when looking for the right insurance coverage for your domestic helper. Look out for things like:
Outpatient medical and dental benefits.
Protection against unexpected expenses like maid termination and rehiring expenses.
Subsidised rates in medical examinations (twice a year, mandated by law).
Enhanced medical benefit riders, covering infectious diseases such as dengue, SARS, malaria, hand foot mouth disease, etc.
** The above article was contributed by general insurer Hong Leong Assurance (HL Assurance) which offers insurance for helpers called HL Assurance Enhanced Maid Protect360.
(** PHOTO CREDIT: HL Assurance.)