Silver Arts returns to engage seniors through the arts
This year's programme is in a hybrid format from a virtual walk of Tiong Bahru and listening to a radio play, to live performances.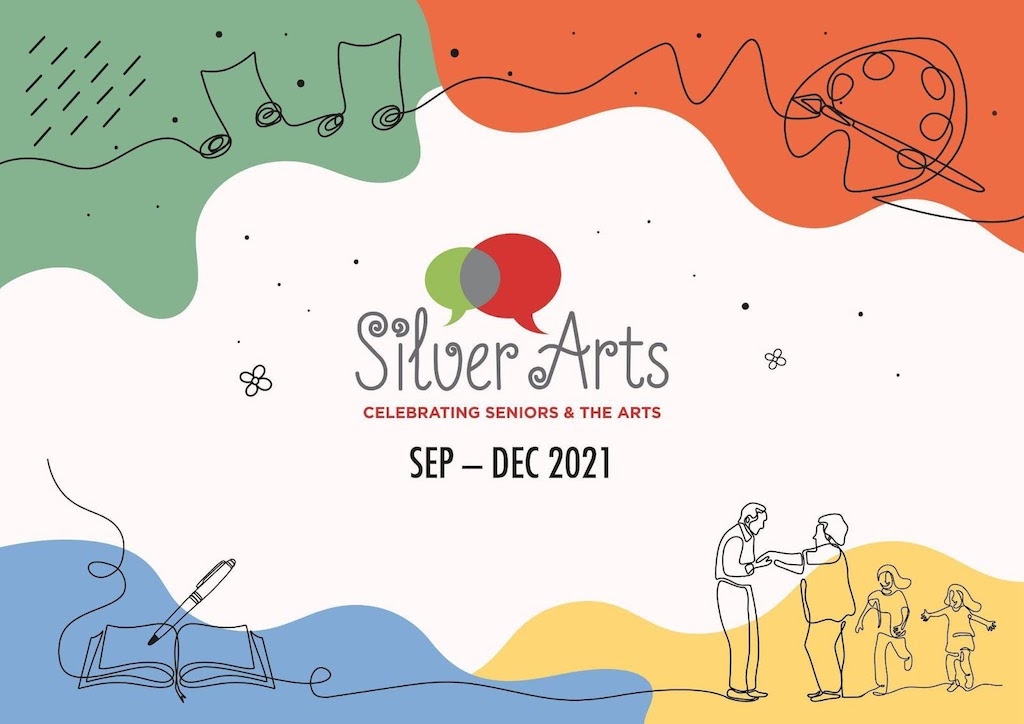 Looking for activities to engage in this coming September to December? Look no further than the Silver Arts festival presented by the National Arts Council (NAC) which returns for its 10th edition. This year, the event is longer than three weeks and is in a hybrid format, meaning seniors will get to enjoy some of the events virtually and also live outside.
Themed "TENacity" (celebrating its TENth edition), the festival hopes to covey messages of hope and continued possibilities during this tough time. There is much to look forward to, with more than 30 programmes available in English, Mandarin, Malay, Tamil and Chinese dialects. Sit back at the Singapore Chinese Cultural Centre's auditorium and listen to an intergenerational band called Broadband who will take you back to the late '60s and '70s with their music.
Listen to a radio play by The Glowers Drama Group called Chap Lau where it follows the stories of some of the residents of the kampung to see how they are affected by resettlement and how they adjust to city living. This play also looks at the socioeconomic problems in the '60s like earning a living, housing and fitting in to society. It also features common social groupings like tontines and night classes. Each episode is between 10 to 15 minutes long and there will be 10 episodes that will be presented in English and Mandarin on NAC's Facebook page. Also on the Facebook page will be The Singing Chef, Irene Jansen who ropes in her own family including her mother, sister and daughter, and a good friend on piano to join her in whipping up four delicious dishes reminiscent of her mother's and grandmothers' cooking.
There is also a virtual walk of Tiong Bahru, as well as a workshop. Join artist Marc Nair as he brings participants on a virtual walk through the storied alleyways of Tiong Bahru. He will stop to read poems, point out different perspectives and reflect on how the arts can teach us to see differently. Participants will then take part In an interactive workshop the following week where they will learn about the relationship between photography and writing. You can also pick up some basics in ukulele virtually from tuning it, to basic chords, to learning simple strumming patterns, and to playing simple songs.
This is just a sampling of the events to come at Silver Arts and there are a lot more including viewing exhibitions online at the libraries and Arts & Ageing Circle webinar, where artists, social and healthcare practitioners, community leaders and funders look at the role of the arts as well as the shifts and new viewpoints we are having to develop amidst our rapidly changing environment and the challenges and opportunities presented by the pandemic.
Seniors are encouraged to subscribe to the Silver Arts WhatsApp channel for regular updates on upcoming programmes or join the online programmes on the NAC's Facebook Events page. Tickets for the nine in-venue programmes are free and available via SISTIC. For more information, go to: www.nac.gov.sg/silverarts.