Singapore Heart Foundation introduces Down with Hypertension Programme
It hopes to tackle blood pressure management in the community with a strong focus on the impact of salt on blood pressure.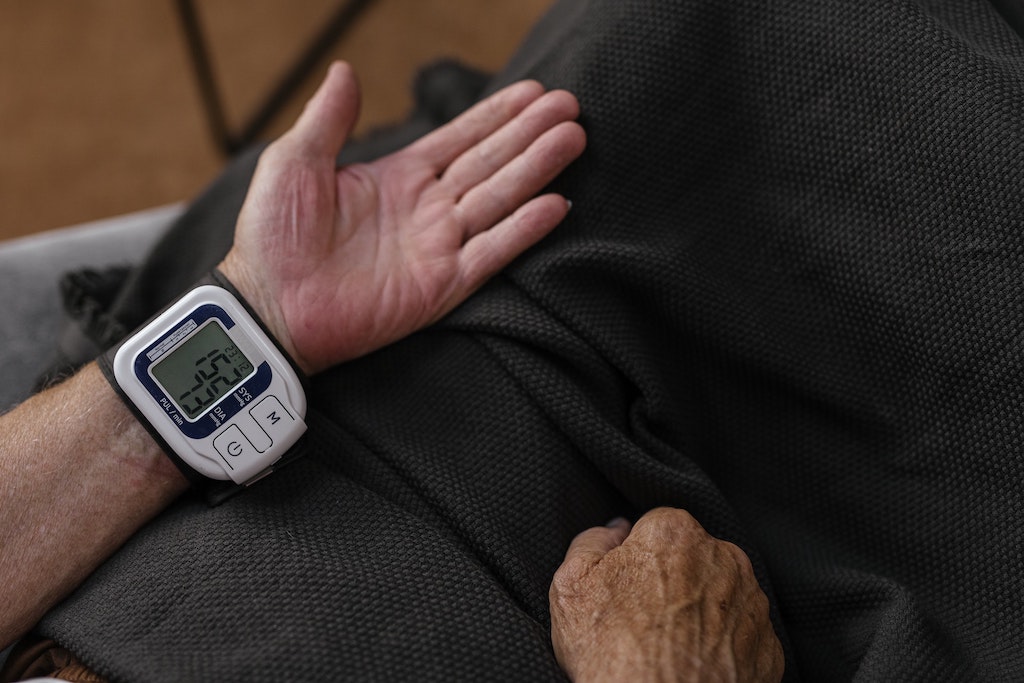 Singapore Heart Foundation (SHF) has launched the Down with Hypertension programme in conjunction with National Heart Week/World Heart Day 2021 Virtual. Aimed at tackling the rising prevalence of hypertension, the Down with Hypertension Programme hopes to raise awareness about the condition and encourage home monitoring of blood pressure (BP).
Globally, high BP is a leading cause of death, claiming approximately 10.8 million lives in 2019. In Singapore, the prevalence of hypertension has also risen between 2017 and 2020. About one in four adults aged 30 to 69 has hypertension, a key risk factor of cardiovascular disease which claimed one in three deaths in 2020.
Hypertension is often known as a silent killer because it is asymptomatic, and patients may be unaware of their elevated blood pressure until they suffer a heart attack or stroke. Making lifestyle changes and the active monitoring of blood pressure can help in the prevention and early detection of hypertension to reduce the risk of severe complications.
The Down with Hypertension Programme is a one-hour educational workshop conducted by an accredited nutritionist or dietitian with a strong focus on the impact of salt on blood pressure. Excessive intake of salt is known to be a contributing factor for the development of high blood pressure. It is estimated that Singaporeans consume an average of 9g of salt a day, almost double the recommended daily limit, and most of this is contributed by seasonings, salt and sauces added during food preparation.
Participants will learn to identify the source of salt in our everyday food and make sensible choices while grocery shopping or eating out. The programme will also touch on other risk factors related to hypertension, healthy ways to manage hypertension, and the steps to accurately monitor blood pressure at home. Additionally, a complimentary wrist blood pressure monitor will be given to each eligible participant.
"With 1 in 4 adults in Singapore suffering from hypertension, one person in every household could be living with this chronic condition. It is therefore important for every home to own a BP monitor to keep their BP numbers in check or to detect the condition early. Through the Down with Hypertension Programme, Singapore Heart Foundation hopes to equip more households with a BP monitor and encourage active home monitoring of one's blood pressure. In addition, we also advocate for all adults above 40 years old to undergo annual health checks and regular blood pressure screening. Early detection and treatment help to save lives," said Vernon Kang, CEO, SHF.
The first run of the Down with Hypertension Programme will be delivered in English on September 19, 2021 (which has now been closed for signups) and in Malay on October 2, 2021 over Zoom. Said Kang, "Based on national health statistics, the Malay community has the highest rate of hypertension at 37.5 percent, and the highest incidence rate of heart attack. Likewise, the Malay community also has the lowest screening rates for chronic conditions. With these statistics in mind, Singapore Heart Foundation is working with Malay-Muslim organisations to expand our reach to the community.
"The Malay version of the Down with Hypertension Programme will be more culturally relevant to the community. We hope this programme will encourage them to adopt positive lifestyle changes and take active steps in health screening to reduce the prevalence of hypertension in Singapore. This is also part of our initiative in supporting the Government to improve health outcomes of the Malay community in Singapore."
Interested participants can pre-register for the Down with Hypertension Programme in Malay at www.myheart.org.sg/down-with-hypertension-registration-malay. Activities for National Heart Week/World Heart Day 2021 Virtual such as various health talks, cooking session and workout are available for sign up at www.myheart.org.sg/world-heart-day/nhwwhd-programme/.
(** PHOTO CREDIT: Pexels/shvets)