Those 56 and over are big spenders of food delivery platforms
The Deliveroo survey shared this age group forked out more than S$100 monthly.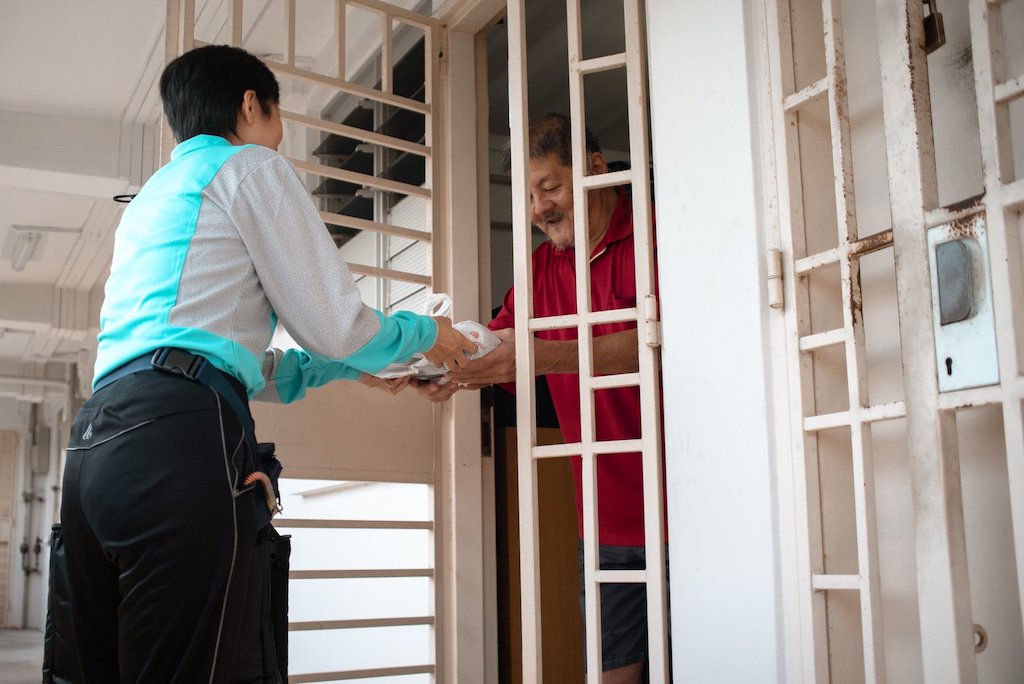 Those aged 56 to 65 are top spenders of food delivery platforms, according to a recent survey commissioned by Deliveroo. The survey of 1,000 Singaporean foodies in September aims to provide a snapshot of the nation's state of stomach when it comes to food delivery platforms in a post-COVID world.
The survey shared that even though Gen Z and millennials are the biggest users of food delivery, 61 percent of those aged 56 to 65 use food delivery platforms more now than before the pandemic, and 58 percent spend an average of more than S$100 monthly. Compared to the next biggest group of spenders who are 36 to 45 years old, only 30 percent of them spend more than S$100 a month on food delivery services.
The survey also found that the appetite for food delivery services has grown, despite the absence of pandemic induced lockdowns and return of dine in restaurants. From Deliveroo's latest survey results, it is clear that Singaporeans have embraced staying in and ordering in.More than 60 percent say they use food delivery services more regularly now, compared to pre-pandemic times. A large majority (70 percent) anticipate they will use food delivery services at least once a week. On average, Singaporeans spend S$108 a month on food delivery services, a 62-percent increase from 2019's average monthly spend of S$67.54.
Other highlights of the survey:
Regions – this year, the suburbs overtook the Central region in terms of spend, as more Singaporeans embrace hybrid working as a permanent lifestyle. As a result, North Singapore was the biggest spender, with an average of S$114 spent on food delivery services per month. However, the neighbourhoods with the greatest average monthly spending are Toa Payoh (S$182.21), Punggol (S$134.95) and Serangoon (S$128.60), with Sembawang (S$128.52) and Bedok (S$128.51) close behind. The neighbourhoods that use food delivery services more now than before the pandemic are Clementi (80%), Serangoon (79%) and Punggol (75%).
Supporting local hawkers – almost half of respondents want to support local eateries and are willing to pay more to support hawkers. Healthy food options are also top of mind for many Singaporeans, especially 56 to 65 years old (56 percent) and 36 to 45 years old (47 percent). Over two-fifths (42 percent) of respondents indicate that healthier food options and availability of sustainable packaging are some of the most important factors when selecting a grocery or restaurant for delivery.
Grocery orders – Almost 60 percent prefer getting groceries delivered over going to the supermarket. In a survey commissioned by Deliveroo in 2020, only over a fifth said they were most likely to order from grocery stores when using food delivery services.
The survey also looked at tastebuds including by neighbourhood. In general, Singaporeans prefer local fare, Chinese food and Japanese cuisine. However, here are some fun facts about different neighbourhoods' taste preferences:
Chicken rice is the most ordered local food on Deliveroo.
Ang Mo Kio residents have the biggest sweet tooth, with almost 40 percent who like to order dessert on food delivery platforms.
In Clementi, almost half (47 percent) like to order Italian. In the last year alone, Deliveroo received enough pasta orders to feed the entire city of Venice for lunch, twice! Singaporeans' favourite pasta flavours are carbonara, beef bolognese and creamy chicken.
People in Serangoon must eat a lot of Korean fried chicken, with 67 percent indicating a preference for Korean food. Since October 2021, Deliveroo has delivered more fried chicken orders than the entire population of Serangoon.
(** PHOTO CREDIT: Deliveroo)