Buying the right mattress
It is important to get a good night's sleep and choosing the right mattress can help you do just that.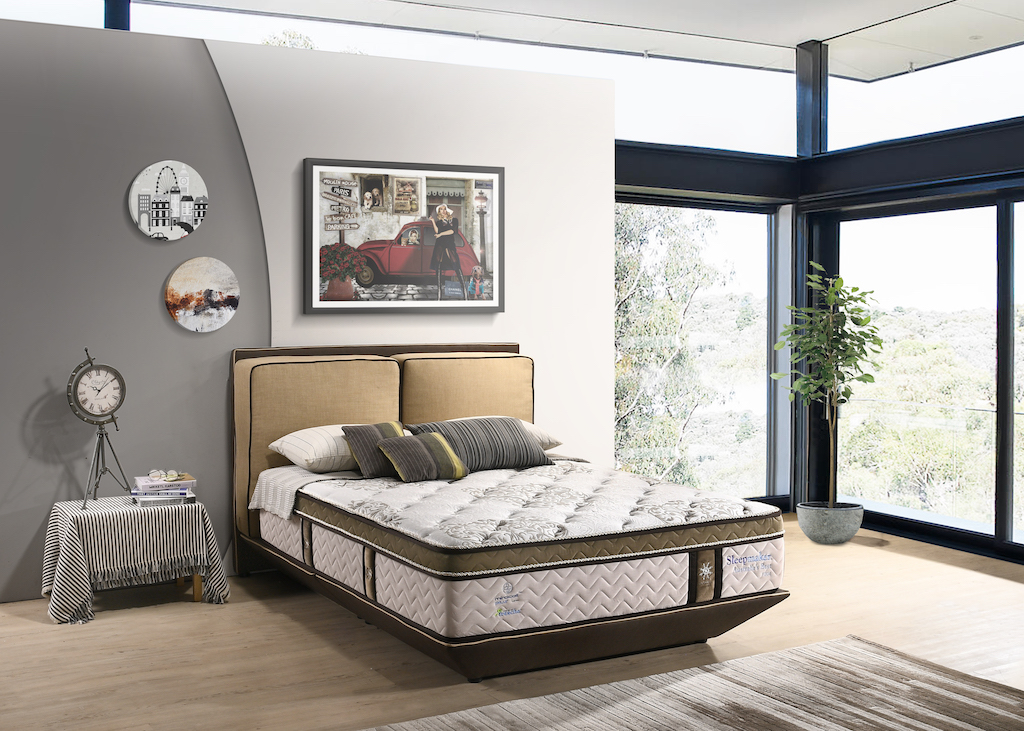 As we get older, we learn to live with life's little aches and pains. Even as healthy individuals, we probably feel stiff from time to time as we age, believing it is just a part of ageing. This perspective often prevents us from taking the necessary steps that could help us improve our well-being. It is especially true when it comes to our sleep health.
With ageing, it is only natural that our sleep cycle changes, not to mention the increasing prevalence of health conditions that make it even more challenging for us to get a good night's rest.
Did you know that you should change your mattress every eight years? The key to better sleep throughout your life is to understand that your mattress needs to change as you age and go through different phases of your life.
There is no one-kind-fits-all mattress. At every stage of life, we need a mattress that best caters to our lifestyle and needs. The right mattress can make a vital difference to every individual. By carefully choosing a mattress that meets the unique needs of seniors, you can create a better sleep environment that helps you get the rest you need each and every night.
When purchasing a mattress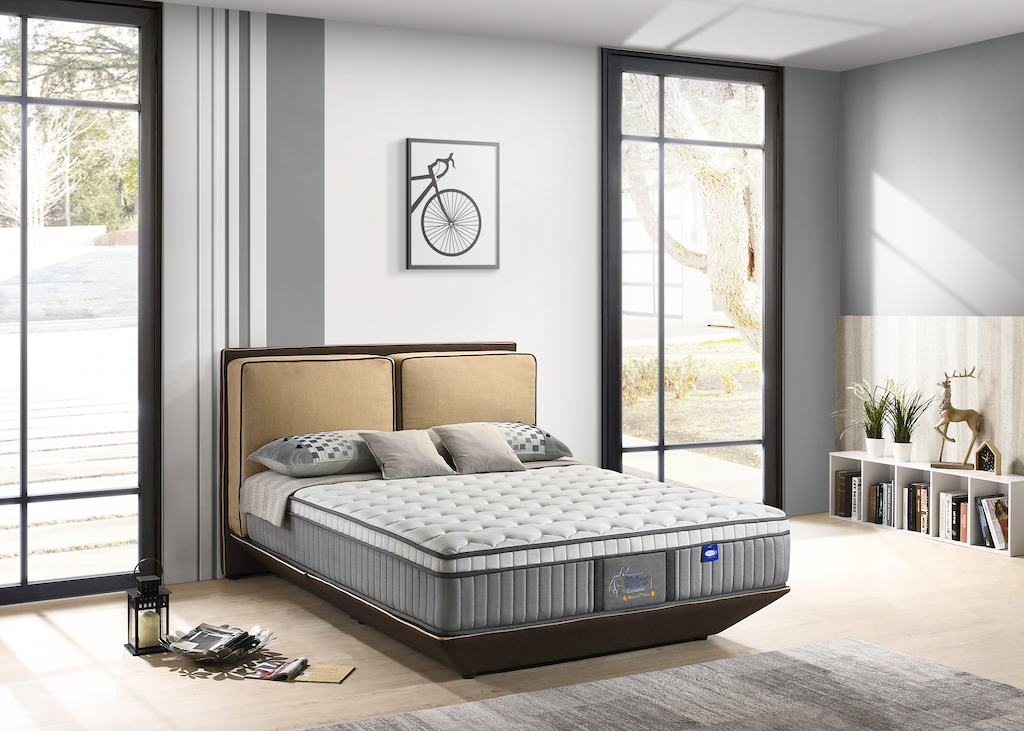 Some seniors tend to fall for marketing gimmicks or language used by marketers. As they may not be as tech-savvy as the younger generation, they tend to believe whatever they hear organically. This may lead them to believe that cheaper mattresses with low specifications are as good as international brand mattresses.
Due to the belief in longevity, the marketing strategy for having a warranty that lasts for more than 15 years is effective for them. To counter this, seniors can make the right decision when purchasing a mattress by following these tips.
Firstly, as a result of constant changes in lifestyle and to our body, for instance, our weight, the recommended period to change your mattress is every eight years. Therefore, a warranty period of more than 10 years should not affect your purchasing decision. Mattress warranties also tend to cover only the sinking of the mattress due to a manufacturing defect. However, if you were to use your mattress warranty only 15 years after your initial purchase, it would probably be sinking as a result of long-term usage over the years.
Secondly, when mattresses are sold at low prices with free gifts or packages, the quality of the materials and parts used to produce the mattresses may be compromised. Therefore, cheap mattresses tend to have lower durability and a shorter lifespan, making the warranty redundant as the mattress would already have been damaged from permanent usage.
Mattress specifications
Apart from having to avoid falling for marketing gimmicks, seniors should also follow this guide on mattress specifications when purchasing a mattress.
First of all, the rule of thumb is that the total height of the bed, mattress and bedframe should not be too high and be of an optimal height so seniors can get up and down the bed safely.
Secondly, look for a mattress that feels medium-firm to your body when lying down. If the mattress is too firm, you may wake up with back pain and body aches, especially for side sleepers who always sleep on either the left or right side of their body. On the other hand, if the mattress is too soft, it will cause you to sink and hurt your back and spine while you sleep.
Thirdly, always look for hypoallergenic fabric within your mattress as it will help to enhance your overall sleep experience.
Last but not least, when looking for a suitable mattress for seniors, always keep in mind to test a mattress for at least 10 minutes before deciding if it suits your needs, as it takes time for the mattress to contour to your body. The longer you take to try out a mattress, the more accurate the judgment of firmness will be.
On top of choosing the right mattress, it is recommended for seniors to take note of sleep myths that often arise among seniors.
Starting with the most common sleep myth – seniors require less sleep. This is not true, as you are encouraged to get the same hours as an adult on a daily basis, which is between six to eight hours.
Next, it is a norm for Asians to believe that firm mattresses are essential for a good night's rest. This is not necessarily accurate as when buying a mattress, it is important to choose a mattress based on what feels best for your body when you try the mattress, alongside the additional benefits for your health.
In conclusion, an elevated sleeping experience for seniors would provide a holistic, improved well-being and better quality of life.
Generally, without abundant sleep, the body starts to take a toll on itself as the lack of rest affects our mood, memory and concentration. This leads to adverse consequences such as health-related problems, from a weakened immunity to the increased risk of heart diseases, diabetes and high blood pressure.
But fret not, as it is so simple to inculcate good sleeping habits and anyone can easily do it. Start with reserving your mattress for sleep and avoid using it for general recreational activities, such as watching TV or using your phone. Block out all distracting noise and eliminate as much light as possible. Find a comfortable sleep temperature setting and keep the room well-ventilated. And of course, use comfortable, inviting bedding for your mattress.
In a humid country like Singapore, it is ideal to sleep on hybrid mattresses as they contain pocketed spring, memory foam and latex. Remember that there is no one-kind-fits-all mattress and you have to test it for at least 10 minutes to feel its support and an accurate feel of what you would be getting on a nightly basis.
All the best in your mattress hunt!
** This contributed article is by Elvin Chong, founder of Luxury Mattress Gallery Singapore.
(** PHOTO CREDITS: Luxury Mattress Gallery Singapore)