Get your vitamins & minerals
Drop a tablet in water and get your boost each day.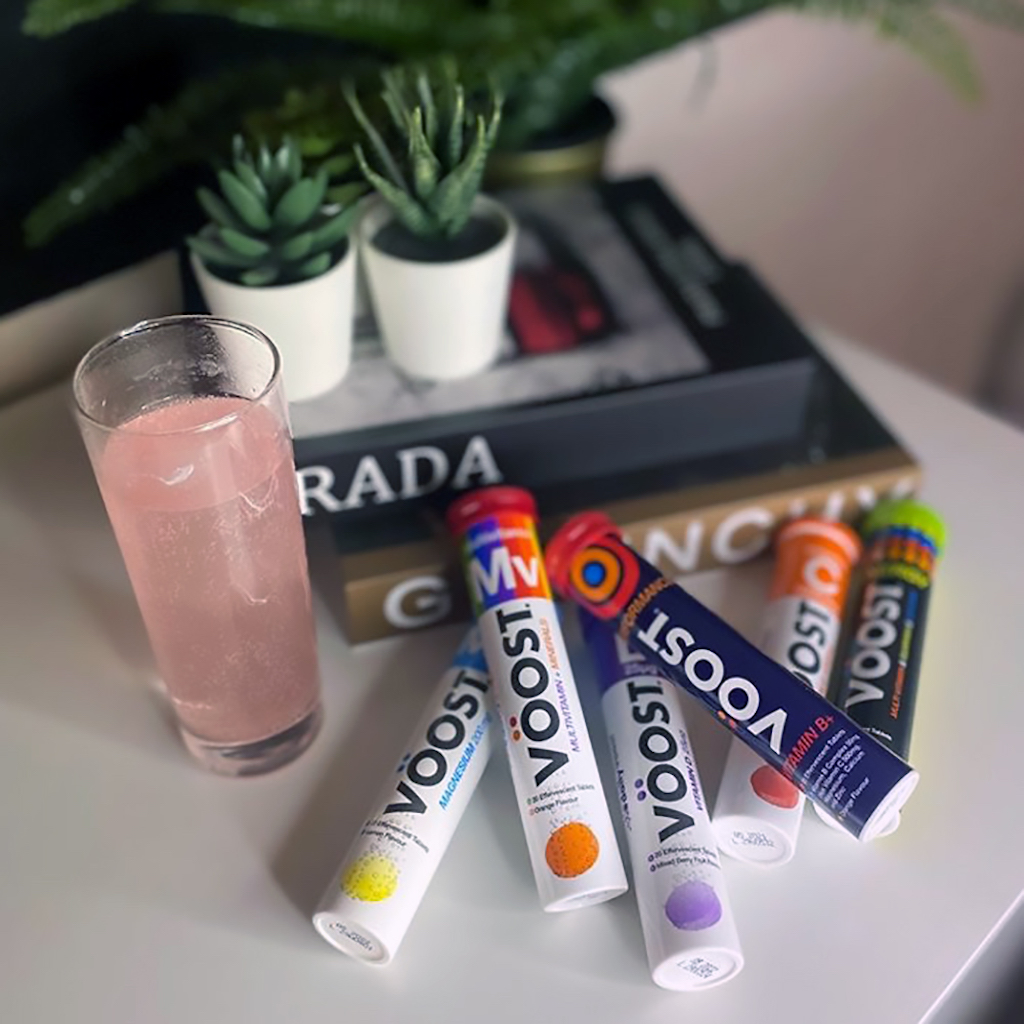 Procter & Gamble Co has launched VÖOST Vitamins, Australia's effervescent brand, in Singapore offering a wide range of vitamins and minerals. Made in Germany, the VÖOST Vitamins range includes diverse, high-quality formulations (with options that have no added sugar, no added preservatives and vegan variants).
VÖOST is simple and convenient to prepare. Just drop the tablet in water to dissolve, let it fizz away, and then enjoy the vitamin boost each day!
The range includes:
Performance – supports muscle performance.
Magnesium – helps support nervous system health.
Multivitamin – supports general health and well-being.
Mega B Complex – helps support energy production.
Vitamin C – helps support a healthy immune system.
Energy – supports energy production.
Collagen – supports skin health.
VÖOST vitamins (starting from S$9.90) is sold at Watsons, Guardian, Shopee, Lazada, Unity and all other major retailers islandwide and e-stores.
** Do ask your healthcare professional on the supplements that are appropriate for you. Read the label before use and do not consume or mix any of these products together on the same day.